I hear and I forget, I see and I remember, I do and I understand. –Confucius
---
 The Next 200 Hour Program Begins October 28, 2017
Congratulations to our Graduates!
200 Hour Vinyasa Flow Yoga Teacher Training
100% of our graduates would recommend this training program! Here is what some of them are saying:
"I love that it's not just about becoming a teacher of asanas…it also encourages personal growth, more than I ever expected." -Shelly F.
"I never imagined how much going through (Fitness Yoga's) Teacher Training program would change my life.  You gave me the opportunity to discover so many parts of myself that I never knew existed. I have been able to grow in ways that I could have never imagined." –Denise H.
"I loved the integrity of this program–it was well-thought out, comprehensive, interesting and I learned a great deal. The passion of the teachers and fellow classmates was also one of the things I loved about the program." -Kathy P.
Fitness Yoga's 200 hour training program "has been life changing and an extremely positive experience. Thank you." -Cris S.
 Training Excellent Yoga Teachers Since 2011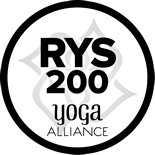 Deepen your yoga practice. Share your passion and inspire others. Transform your life. Immerse yourself and learn to teach Vinyasa Flow–one of the most popular styles of yoga today. This intensive program will give you the knowledge, practice, and confidence to become a successful Vinyasa Flow Yoga teacher.
Here is just some of what you'll learn & practice:
How to execute and teach over 80 asanas, including the use of props
How to adapt yoga poses for a variety of clients, including beginners, seniors, and prenatal students
How to design a Vinyasa Yoga class for students of varying levels
Creative sequencing of poses
Yoga history & evolution, Vinyasa lineage, Sanskrit terms used in yoga
Human anatomy and physiology
The art of hands-on adjustments and verbal assisting
Pranayama (breathing), meditation, and kriya techniques
The Yoga of Sound-Chants & Kirtan
Yoga anatomy and the yoga energy system, including Chakras, Koshas, & Vayus
Introduction to Ayurveda, the Science of Life
Student learning styles & personality types; teaching styles
Yoga philosophy & mythology of asanas
The business aspects of teaching yoga & professional guidelines; Ethics & lifestyle for yoga teachers
Self assessment, reflection, and understanding
Our philosophy is simple. The best way to learn about something is to practice and teach it. With our program, you will get plenty of time to practice yoga and teach yoga, both in small group settings and live classes. You'll also experience Master Classes with Laura Bonanni, and other guest teachers during training. And, unlimited classes are included in your tuition!
You will also build a comprehensive student manual as part of the training. Master class and sequencing breakdowns are included in this material. Additional reading and resource materials will be required to successfully complete this program. And while this program specializes in learning to teach Vinyasa Flow Yoga, you will also have the opportunity to explore other styles.
There will be occasional homework assignments and study outside of the classroom. As required by Yoga Alliance, 180 hours of this program are contact hours where you will be learning directly from Laura Bonanni, E-RYT 200 and other teacher training staff.
Once you complete Fitness Yoga's 200 Hour Vinyasa Flow Teacher Training Program, you will be eligible to become a Registered Yoga Teacher (RYT) with Yoga Alliance.
Class Schedule
The next program begins on Oct. 28, 2017 and will run through May 12, 2018. In most cases, class will meet every few weeks on Saturday and Sunday from 9:30AM-4:30PM.
2017/2018 Dates:
10/28 & 10/29
11/11 & 11/12
12/2 & 12/3
1/13 & 1/14
1/27 & 1/28
2/10 & 2/11
3/3 & 3/4
3/17 & 3/18
4/7 & 4/8
4/28 & 4/29
5/12
Please Note: You must attend all scheduled training sessions to successfully complete this program. If you cannot attend all the classes, you can make up what you missed during the next teacher training at no additional cost. In some cases, make-up work can be completed during the program.
Additional Course Requirements
During the program, you are required to attend a minimum of 2 yoga classes per week with designated teacher training staff at Fitness Yoga Studios, so that you can accrue all required hours to successfully complete the program. While not mandatory, you are encouraged to attend more than 2 classes a week at the studio (at no additional charge) for the duration of the program.  Once you've completed your hours and the program, you will receive a 10% discount on all future class purchases, including specialty classes and workshops!
In addition to attending classes, you will accrue 20 non-contact hours with homework assignments, home study, and practice teaching (practicum). Once you complete the program, which includes assistant teaching classes that are open to the public and a final writing assignment, you will receive a Certificate of Completion, making you eligible to become a Registered Yoga Teacher with Yoga Alliance. You will also be given the chance to teach donation-based community classes during the training.
There are a few books that you will need to purchase separately. Start with the first book listed below, and please bring it with you to your first class. You will be provided with a list of the additional reading materials required once you are enrolled. All materials can be readily purchased on Amazon.com. In addition, please bring a notebook or journal with you to the first class.
1). Hatha Yoga Illustrated, Martin Kirk, Brooke Boon, Daniel DiTuro
Course Prerequisites
You must have at least one year of experience practicing yoga on a regular basis (1-2 times per week) to qualify for this teacher training course. Two years experience is preferable. If you have not been practicing at Fitness Yoga Studios, you must attend one class with designated teacher training staff prior to being accepted into the program. Please let us know you are coming to class by calling 856-241-0404 or emailing info@myfitnessyoga.com.
Application Fee/Tuition Investment:
There is a $108 application fee.
Tuition is $2275 with an additional discount offered for early payment
(note: there is a payment plan available too–see below)
Early bird savings! $2,175 if paid in full by Saturday, Oct. 7, 2017.
$2,275 if paid between 10/8 & 10/21/17
$2,325 ($2275 + $50 late fee) if paid after 10/21/17
Payment is due in full by 10/21/17 (unless you are using the Payment Plan). Unlimited yoga classes are included with your tuition for the duration of the program. Cash, checks, and credit cards are accepted. Please make your payment in person or mail a check to the address listed below.
Payment Plan
Six equal payments of $395 (total $2,370) automatically charged to your credit card each month, with the first payment due by 10/21/17. Sign up for the payment plan at the studio. Contact Laura at 856.241.0404 if you have any questions.
Take the First Step-Apply for the Program
Submit your application and pay the $108 application fee to reserve your space (links are below). Please note your application isn't complete and will not be reviewed until you submit the application fee.
Or, print out the application, fill it out and mail or drop it off (with the application fee) to:
Laura Bonanni
Fitness Yoga Studios
146 Tomlin Station Rd.
Mullica Hill, NJ 08062
Refund Policy
If Fitness Yoga Studios cancels the training or you are not accepted in the program, your application fee and any paid tuition will be refunded in full.
The application fee will only be refunded (less a $75 processing fee) if you cancel by 10/21/17
There are no deposit refunds beyond 10/21/17
There are no tuition refunds once the program has begun. Any missed classes may be made up at a future training at no additional charge. In some cases, make-up work can be completed during the training.
Click here to fill out the application.